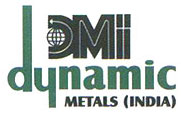 Manufacturer & supplier of Stainless Steel Industrial Products, Stainless Steel Fittings, Steel Products, Aluminium Products, Metal Alloy Products and Non-Ferrous Metal Products.
Established in the year 1984, we rank among the leading manufacturers and exporters of a high quality industrial products, copper alloy products, titanium alloy products and metal alloy products like Stainless Steel Seamless Pipes, Tubes, Coils, Rods, Flanges, Fittings, Circle Sheets, Plates, Copper Brass Aluminum, Ferrous & Non Ferrous metal and ERW Pipes. The products are offered in standard as well as customized specifications. This way, through a diverse range of products, we are catering to the requirements of various industries.

In our quest for complete customer satisfaction, we work in close co-operation with our clients so as to offer them the products exacting their needs and requirements. We have earned a reputation of noteworthy enterprise due to our consistency in quality and customer oriented services. Again, under the guidance of Mr. P.R. Choudhary & Ravi Choudhary, we have significantly been able to achieve our business objectives and goals.
Stainless Steel Industrial Products:
We manufacture superior quality of stainless steel industrial products such as stainless steel (SS) seamless pipes, stainless steel (SS) ERW pipes, etc., that are used for various domestic as well as industrial applications. Stainless steel has enormous potential in its ability for a wide range of applications and is durable, long lasting, recyclable, corrosion free and an economical solution for continuous growth. Our wide array of stainless steel products include Stainless Steel (SS) Seamless Pipes, Stainless Steel (SS) ERW Pipes, Stainless Steel Sheets, Tube & Pipe Fitting, Round Wire / Square / Hex and Angle /channel /Flat / Strips.

Stainless Steel Seamless Pipes:
We offer stainless steel seamless pipes and tubes that are durable and corrosion free. These pipes & tubes are offered in various specifications of shapes and sizes as well as we meet customized requirements of our clients. The alloy steel that we offer are used in various industrial and commercial purposes.

Range: 15 NB To 600 NB in Sch. 5, 10, 20, 30, 40, 60, 80, 100, 120, 140, 160, XXS

Stainless Steel Grade: ASTM A312, A358 TP 304, 304H, 304L, 304LN, 316, 316H,316L, 316LN, 316Ti, 309, 310, 317L, 321, 347, 202 etc.

Carbon Steel Grade: ASTM A-106 Gr. B, A-333 Gr. 6, BS 3059, ASTM A 53, API 5L

Alloy Steel Grade: ASTM A 335 - P5, P9, P11, P12, P21, P22 & P91 (with IBRTest Certificate) M. S. & G. I. IS 1239, IS 3589 (Fe 330, Fe 410)

Nickel Alloy Grade:
Cupro Nickel-UNS No.: Alloy 706, Alloy 715, Alloy 71640

Hastelloy-UNS No.: N10665, N10276, N06455

Nickel-UNS No.: N02200, N02201, N02205

Monel-UNS No.: N04400, N05500

Inconel-UNS No.: N06600, N06601, N06625, N08800, N08825, Alloy 20 etc.
Non Ferrous Metals
In Grade Copper, Brass & Lead

In Form of Round, Square, Rectangle, Hydraulic, Horn Tube etc.

In Length of Standard length & Cut length.
Value Added Services: Draw & Expansion as per required Size & Length, Polish Electro & Commercial), Heat Treatment, Bending, Galvanizing, Annealing & Pickled, Sand Blasting, Machining etc.

Test Certificate: Manufacturer Test Certificate, IBR Test Certificate (Form III-D), Laboratory Test Certificate from Govt. Approved Lab & Under Third Party Inspection with Excise Gate Pass to avail Modal benefit.

Specialize Capillary: Tube, IBR Pipes & Tubes, Cupro Nickel Tube, Dioxide, Copper Tube, Fabricated Pipes (with Radiography) etc.

Stainless Steel ERW Pipes:
We manufacture a wide range of high quality stainless steel ERW pipes in round and square. These are made by using superior grade steel and used in diverse industries such as automobile petrol- chemical, energy industry etc. These wires are available in various sizes, dimensions and can be customized.

Stainless Steel: ASTM A 312, A 213, A 213, A 249, A 269, A 358, A 240, A 276

Type: 202, 304, 304L, 304, 304H, 316, 316L, 316Ti, 321, 321H, 317, 317L, 310, 310S, 409, 410, 420, 430 etc.

Carbon Steel: ASTM A 106, A 53, API A 5L Gr A, B, C, ASTM A 333, Gr 1 to 6 (IBR & NON IBR)

Alloy Steel: ASTM A 335, GR P1, P2, P5, P9, P11, P22, P91

Nickel Alloys: Monel 400 & 500, Inconel 600 & 625, Incolloy 800, 825, Hastelloy 904, Titanium, Tungston, SIlver Nickel, Zirconium, Palladium, Vanadium etc.

Copper Alloys: Aluminium, Copper, Brass & Gunmetal

Stainless Steel Coils:
Our company presents a wide assortment of stainless steel coils and plates that are procured from reliable manufacturers using the best manufacturing practices. These sheets and plates are tested for their quality before dispatching to the customers.
User Industries : The various industries that our products serve include:
Product Range: The various specifications in which our sheets and plates can be availed like size range, product standards and material grades of Sheet and Plates can be understood from the following details:
Stainless Steel Sheet, Plates and Chequered Plate.

Mild & Carbon Steel Sheets / Plates Boiler Quality PlatesMild Steel Chequered Plate
Size Range:
1 mm to 200 mm Thickness

1 mm to 200 mm Thickness
Specification
ASTM A240 - ASTM B625

IS – 226, 2002, 2062

ASTM A515 Grade 55, 60, 65, 70

ASTMA516 Grade 55, 60, 65, 70

ASTM A537 Class 1, 2

ASTM A36

ASTM A572 Grade 42, 50, 65

ASTM A387 Grade 5, 9, 11, 12, 22
Grade:
304, 304H, 304L

309

310

316, 316L

321

904 L
Stainless Steel Bright Rods:
We manufacture superior quality stainless steel bright rods in various grades and specifications. High in quality, our range of coils are known for their high performance and durability. Coils offered by us have found applications in chemicals, manufacturing industries, oil and gas, petrochemicals, paper and many other.

The coils that we manufacture are used in various industries. These products are made up of high quality raw material.

Metal Grade: 304, 304L, 316, 316L, 319, 409 M 410, 421.

Thickness: 0.3 mm to 140 mm.

Width: 1250/ 1500/ 1800.

Length: As per your requirement.

Stainless Steel Angles:
We offer stainless steel angles and channels that are available in different sizes and dimensions in accordance to international market standards. These products are demanded by construction industries and can be used at homes as well as shopping malls and factories. Tour range is superior in quality, sturdy, easy to lubricate and rust free. We offer channels and angels according to the requirements of the clients.

We procure quality stainless steel angles and railings renowned for their strength and durability.

Stainless Steel Rod are available in the following sizes :
Stainless Steel Angles are available in the following sizes :
25mm x 25mm x 3mm

25mm x 25mm x 5mm

50mm x 50mm x 5mm

40mm x 40mm x 5mm

35mm x 35mm x 5mm
The length in which the Angles are available are 18 feet and 20 feet.

Their specifications are as follows:

Grade:
304 - 316

310 - 316L

430 - 409

409L - 304L
Types of Railing are
House railing

Stainless Steel Gate

Stainless Steel Grill

Stainless Steel Terrac
Stainless Steel Strips:
All the stainless steel strips that we offer are made of galvanized steel of premium quality. The range includes hot dip galvanized strips, electro-galvanized strips, zincro galvanized strips and galva alum strips. These strips are available in the following specifications:
Thickness: 0.01mm to 3.5mm

Width: 6mm to 1250mm

Grade: ASTM, DIN, IS, JIS, EN, ISO

Zinc Coating: 60 to 475 gems.
Stainless Steel Square Bars:
Our stainless steel square bars, hex and square are available in different dimension and specification. So, our range are highly in demand in the domestic as well as in the international market. The specifications of our stainless steels hex and square are:
DIN: 929

Range: Dia - M 4 TO M 12
Address: 9, 2nd Carpenter Street, 2nd Floor, No. 10/11Mumbai - 400 004, Maharashtra, India
Tel: +(91)-(22)-23876194


Manufacturer & supplier of Stainless Steel Industrial Products, Stainless Steel Seamless Pipes, Stainless Steel ERW Pipes, Stainless Steel Coils, Stainless Steel Bright Rods, Stainless Steel Angles, Stainless Steel Strips, Stainless Steel Square Bars.

Product list: Stainless Steel Industrial Products | Stainless Steel Fittings | Steel Products | Aluminium Products | Metal Alloy Products | Non-Ferrous Metal Products.

Home