ISDN / LEASELINE PRODUCTS

Voip a Converged Solution a Complete

IP Phones
Residential Gateways
PSTN Gateways
Gate Keeper
IP PBX
Soft Switch
Office Connectivity
Call Centers
Campus Telephony
Service Providers
Rural Area Telephony
Calling Cards

Soft Switch

TX2000 Softswitch is based on innovative NG Platform architecture, provides enterprises and service providers a scalable and application rich end-to-end solution. It is an open service platform which can provide integrated voice, data and wireless also it can accommodate up to 50000 users. Supports up to 64 nodes distributed network configuration. Moreover, operating with other TX Series of access products, it can offer services across multiple carriers and physical networks boundaries; provide optimized route selection, suitable for various network topologies. It supports either centralized or distributed network management at the same time. Support virtual PBX model for carriers to offer hosted service; support up to 65000 virtual groups with one dialing plan for each group. Support SIP, H323 and MGCP simultaneously.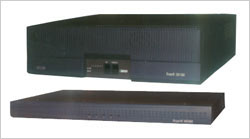 H.323 Gatekeeper

GK Series, A high-voloume, high-level embedded H.323 compatible Gatekeeper is targeted for the Corporate customers and ISPs. It is capable of all H.323 routing and management functions on your networks, including gateways, IP phones and all customer PC terminals.

TGK Series, including GK1000 (Large, Ma x i um 1 0 , 0 0 0 v o i c e t e rmi n a l registration) and GK300 (small/medium, maximum 3,000 voice terminal registration), consititute a vitual comprehensive management element in the total VOIP solution for large/medium sized corporate entities and other users of private network.


Kabir Technology Pvt. Ltd.
Redg. Office
B-103, Jainam Arcade, 1st floor,
Bhaichand Textile Mill Compound,
Above Union Bank, L.B.S. Marg,
Bhandup (w), Mumbai, INDIA 400 078