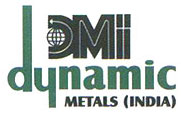 Manufacturer & supplier of Stainless Steel Industrial Products, Stainless Steel Fittings, Steel Products, Aluminium Products, Metal Alloy Products and Non-Ferrous Metal Products.
Established in the year 1984, we rank among the leading manufacturers and exporters of a high quality industrial products, copper alloy products, titanium alloy products and metal alloy products like Stainless Steel Seamless Pipes, Tubes, Coils, Rods, Flanges, Fittings, Circle Sheets, Plates, Copper Brass Aluminum, Ferrous & Non Ferrous metal and ERW Pipes. The products are offered in standard as well as customized specifications. This way, through a diverse range of products, we are catering to the requirements of various industries.

In our quest for complete customer satisfaction, we work in close co-operation with our clients so as to offer them the products exacting their needs and requirements. We have earned a reputation of noteworthy enterprise due to our consistency in quality and customer oriented services. Again, under the guidance of Mr. P.R. Choudhary & Ravi Choudhary, we have significantly been able to achieve our business objectives and goals.
Stainless Steel Fittings:
We offer a wide range of pipe stainless steel fittings and tube stainless steel fittings like elbows, tees, reducers, coupling, nuts, bolts, fasteners, flanges etc.

Stainless Steel Elbows:
Our company offers stainless steel elbows, which is manufactured from premium quality material in various grades. These elbow are long lasting in nature and superior in finish, thus are well suited for wide industrial applications. These are available in customized solutions in various sizes, thickness or other parameters as desired by our clients.

Stainless Steel Tees:
We supply a wide gamut of stainless steel tees that are used in varied industries. Material used in manufacturing these tee fittings are brass, bronze and copper. These are widely appreciated for their qualitative features. All the fittings can be customized as per the specifications detailed by the clients.

Stainless Steel Reducers:
S.S. /M.S. Reducer with IBR approved Certificate ASTM A -234 Gr. WPB
We are manufacturing all kinds of Concentric/Eccentric Reducer
B/W, Seamless Sch. 40, Sch. 80 Reducer
Available in all sizes from 15 mm to 900 mm.

Stainless Steel Couplings:
Our stainless steel couplings are fabricated to perfection; the couplings are manufactured from prime grade steel and iron. These are available for all popular vehicles like Tata, swraj mazda, buses, Leyland etc. & can easily withstand the international standards.

Stainless Steel Fasteners:
Our extensive range of stainless steel fasteners includes varied nuts and bolts, that possess high tensile strength and ensures durability. Available in varied sizes and dimensions these nuts, bolts and fasteners can be custom availed from us as per the specific requirements of client.

Materials:
Stainless Steel

Nickel Alloy

Mild / Alloy Steel

Copper / Brass

Aluminium
Sizes: M02 to M30

Length: 3 mm to 200 mm

Specification: IS BS ASTM

Manufacturer: GKW, Unbrako, EBY Fastener, Kundan, APL, Sundaram Precision etc.

Stainless Steel in Grade: TP 304, 304H, 304L, 304LN, 316, 316H, 316L, 316LN, 316Ti, 309, 310, 317L, 321, 347, 202, 904L etc.

Nickel Alloy in Grade: Hastelloy, Cupro Nickel, Nickel, Monel, Inconel, Alloy 20 etc.

Type of Fasteners:
Bolts (Eyebolt)

Stud, Nuts (Nylock, Lock)

Washer (Star, Plain)

Allen Caps

Screws (CSK, Pen Head, Philip, Mushroom, Cheese)

Clamp (U, J, L)

Grab, Rivet (Pop & Hollo)

Cutter Pin

Nails
Forms Available: Hex, Square, Round, Threading as per Gauge etc.

Stainless Steel Flanges:
We are one of the reliable manufacturer of stainless steel flanges made using superior grade stainless steel forging and bar. These stainless steel flanges are used in different industries and can be tailor made on the needs of the industry.

Range: 15 NB to 1500 NB in 150 LBS, 300 LBS, 600 LBS, 900 LBS, 1500 LBS, 2500 LBS available with NACE MR 01-75

Class: 150#, 300#, 400#, 600#, 900#, 1500# & 2500#.

Types: Weldneck, Slipon, Blind, Socket Weld, Lap Joint, Spectacles, Ring Joint, Orifcae, Long Weldneck, Deck Flange, etc.

Standard: ASTM / ASME A/SA 182 & A240

Grade: F 304, 304L, 304H, 309S, 309H, 310S, 310H, 316, 316TI, 316H, 316L, 316LN, 317, 317L, 321, 321H, 347, 347H, 904L.


Address: 9 | 2nd Carpenter Street | 2nd Floor | No. 10/11Mumbai - 400 004 | Maharashtra | India
Tel: +(91)-(22)-23876194


Manufacturer & supplier of Stainless Steel Fittings, Stainless Steel Elbows, Stainless Steel Tees, Stainless Steel Reducers, Stainless Steel Couplings, Stainless Steel Fasteners, Stainless Steel Flanges.
Product list: Stainless Steel Industrial Products | Stainless Steel Fittings | Steel Products | Aluminium Products | Metal Alloy Products | Non-Ferrous Metal Products.

Home