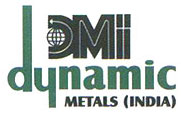 Manufacturer & supplier of Stainless Steel Industrial Products, Stainless Steel Fittings, Steel Products, Aluminium Products, Metal Alloy Products and Non-Ferrous Metal Products.
Established in the year 1984, we rank among the leading manufacturers and exporters of a high quality industrial products, copper alloy products, titanium alloy products and metal alloy products like Stainless Steel Seamless Pipes, Tubes, Coils, Rods, Flanges, Fittings, Circle Sheets, Plates, Copper Brass Aluminum, Ferrous & Non Ferrous metal and ERW Pipes. The products are offered in standard as well as customized specifications. This way, through a diverse range of products, we are catering to the requirements of various industries.

In our quest for complete customer satisfaction, we work in close co-operation with our clients so as to offer them the products exacting their needs and requirements. We have earned a reputation of noteworthy enterprise due to our consistency in quality and customer oriented services. Again, under the guidance of Mr. P.R. Choudhary & Ravi Choudhary, we have significantly been able to achieve our business objectives and goals.
Steel Products:
We are specialized in offering precision engineered carbon steel products, alloy steel products and industrial steel products like carbon steel coils, pipes, tubes, fittings, sheets and plates. These products are used in various engineering applications and can be availed in various grades. These products exhibit high metallurgical and are generally used in general structural applications. Our range of highly durable and functionally superior alloy steel and carbon steel products include Tube / Pipe & fittings, Plate / Sheet /Round and BQ Plates & Profile.

Alloy Steel Plates:
Pressure vessel chrome molybdenum alloy steel plates. A quality normalized and tempered material for steam turbine diaphragms and associated uses within the power generation industry. We stock low alloy steel plate in following grades.
ASTM A 387 GR. 11 CL. 1 / 2

ASTM A 387 GR. 12 CL. 1 / 2

ASTM A 387 GR. 22 CL. 1 / 2

ASTM A 387 GR. 5 CL. 1 / 2

DIN 17175 15Mo3 / 16Mo3

ASTM SPECIFICATION A 387 GR. 2 CL. 2 / 204 GR. A / 204. B
Boiler Quality Plates SA 516:
This Material is manufactured to specific ASTM standards in order to produce a superior quality carbon steel plate of consistent ant controlled properties designed to withstand the internal pressure of pressure vessels, boilers, and valves. We Stock Boiler Quality Steel Plate in following grades.
ASTM A 516 GR. 60

ASTM A 516 GR. 70

ASTM A 515 GR. 70

IS 2002 GR. 1 / GR. 2
Alloy Steel Pipes:
We offer special quality of tube and pipe fitting molded from alloy and carbon steel. This tube is highly durable and comes in a smooth finishing. Our alloy steel and carbon steel fittings are used in high pressure and heat applications such as in refineries, chemical industries and more. These fittings available wide variety of specification and can be customized according to the need of the customer.

Alloy Steel Fittings:
Made of high tensile alloy steel, our superior quality of BQ (Boiler Quality) plates are specially designed to withstand high pressure. These plates have consistent and control and are available in different grades according to the requirement of the customer.

Carbon Steel Plates:

Carbon Steel Plates A 335
These Tubes which withstand operating temperatures of about 600 degrees Centigrade (1110 degrees Fahrenheit) and pressure up to 320 bar (4645 PSI) over the planet life - a period of several decades. Alloy Steel Boiler Tubes in India are governed by the Indian Boiler Regulations Act. Each pipe / tube is required to be genuine, of reputed make and certified by the IBR. We Stock Low Alloy Steel Seamless Pipes & tubes in Following Grades
ASTM A 335 P11

ASTM A 335 P22

ASTM A 335 P5

ASTM A 335 P9

ASTM A 335 P91

ASTM A 213 T11

ASTM A 213 T22

ASTM A 213 T5

ASTM A 213 T91

ASTM A 335 P1

IN 17175/ 15Mo3

DIN 17175/ 13CrMo44

DIN 17175/ 10CrMo91
Seamless carbon steel pipe for high-temperature service in NPS 1/8 to NPS 48 inclusive, with nominal (average) wall thickness as given in ANSI B 36.10. It shall be permissible to furnish pipe having other dimensions provided such pipe complies with all other requirements of this specification. Pipe ordered under this specification shall be suitable for bending, flanging, and similar forming operations, and for welding.
ASTM A 106 GR. B

ASTM A 53 GR. B

API 5L GR. B

IS 1978 YST 210

IS 1978 YST 240

DIN 17175 ST 35.8

DIN 17175 ST 45.8

DIN 17175 ST 52.0h
Carbon Steel Tubes:
Our Carbon steel pipes and tubes are available in different grades and dimensions to cater to the varied application areas. We use qualitative material in the manufacturing process to ensure optimum quality. Some of the salient features of our pipes and tubes comprises of the following:
Corrosion resistance

Wear & tear resistance
Carbon Steel Fittings:
ASTM A234 WPB / A420 WPL3/ A420 WPL6/ MSS-SP-75 WPHY 42/46/52 /56/60/65/70

Types: Elbow, Tee, Reducer, Return Bends, Stub-Ends, Cap, Collar, Cross, Insert etc.
Size: 1/4" NB TO 32" NB. (Seamless & Welded)
Wall Thickness: Sch. 5S To Sch. XXS


Address: 9 | 2nd Carpenter Street | 2nd Floor | No. 10/11Mumbai - 400 004 | Maharashtra | India
Tel: +(91)-(22)-23876194


Manufacturer & supplier of Steel Products (Alloy Steel Plates, Alloy Steel Pipes, Alloy Steel Fittings, Carbon Steel Plates, Carbon Steel Tubes, Carbon Steel Fitting).
Product list: Stainless Steel Industrial Products | Stainless Steel Fittings | Steel Products | Aluminium Products | Metal Alloy Products | Non-Ferrous Metal Products.