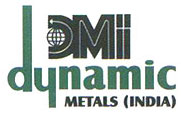 Manufacturer & supplier of Stainless Steel Industrial Products, Stainless Steel Fittings, Steel Products, Aluminium Products, Metal Alloy Products and Non-Ferrous Metal Products.
Established in the year 1984, we rank among the leading manufacturers and exporters of a high quality industrial products, copper alloy products, titanium alloy products and metal alloy products like Stainless Steel Seamless Pipes, Tubes, Coils, Rods, Flanges, Fittings, Circle Sheets, Plates, Copper Brass Aluminum, Ferrous & Non Ferrous metal and ERW Pipes. The products are offered in standard as well as customized specifications. This way, through a diverse range of products, we are catering to the requirements of various industries.

In our quest for complete customer satisfaction, we work in close co-operation with our clients so as to offer them the products exacting their needs and requirements. We have earned a reputation of noteworthy enterprise due to our consistency in quality and customer oriented services. Again, under the guidance of Mr. P.R. Choudhary & Ravi Choudhary, we have significantly been able to achieve our business objectives and goals.
Non-Ferrous Metal Products:
We have a wide range of non ferrous metal alloy products that are available in Titanium, Nickel, Hastalloy, Inconel, Monel Plates and Duplex. These are are non-ferrous metals with high strength and toughness.

Titanium Products:
We have a wide range of titanium products that are used in different applications and are known to impart high performance in them. The titanium array includes rod, sheet, pipe wires strips, plates, fittings, and many more in various shapes, sizes and in different grades, as well. The different grades of the products include Grade-I, Grade- III & Grade V.

Inconel Alloys:
These inconel alloys have good strength and excellent resistance to oxidation and cauterization in high-temperature atmospheres. It also resists corrosion by many aqueous environments. The alloy maintains a stable, austenitic structure during prolonged exposure to high temperatures. Our Inconel alloys are generally used for process piping, heat exchangers, carburizing equipment, heating-element sheathing, and in nuclear steam-generator tubing.

Monel Products:
We offer wide range of monel products in from of sheets, plates, pipes, tubes, pipe fittings, flanges, rods, flats, strips, fasterners in all forms shapes and size.

Grades as under:
Monel 400 (UNS No. N04400)
Monel 500 (UNS No. N05500)

Address: 9 | 2nd Carpenter Street | 2nd Floor | No. 10/11Mumbai - 400 004 | Maharashtra | India
Tel: +(91)-(22)-23876194


Manufacturer & supplier of Non-Ferrous Metal Products, Titanium, Inconel Alloys, Monel.
Product list: Stainless Steel Industrial Products | Stainless Steel Fittings | Steel Products | Aluminium Products | Metal Alloy Products | Non-Ferrous Metal Products